Digital Drive-Thru Menu Boards
Drive-thrus are becoming a must-have for quick service restaurants and retailers, due to rising consumer demand and potential for increased profitability. Digital drive thru menu boards and digital signage are essential elements of your drive-thru channel. We are a full-service provider which means we take full responsibility for your solution.
All the solutions and support you need
Gain an instant communication channel with digital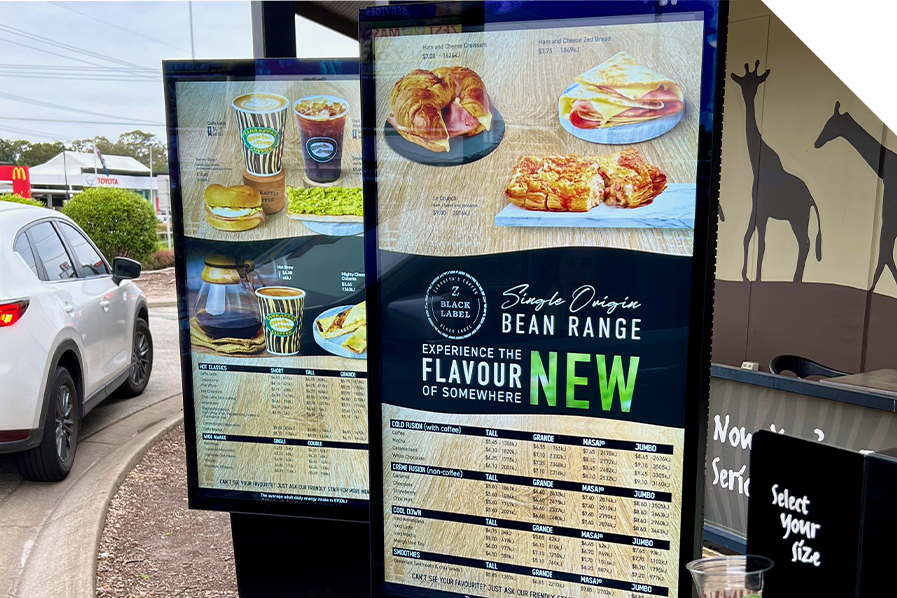 Digital drive thru menu boards
Instant and unlimited updates
Make automated updates
Adjust to weather and time of day
Roll out new promotions instantly
Increase sales and unplanned purchases
Digital promotional signage
Enhance drive thru with additional signage
Advertise promotions and offers to upsell products or services
Modify displays to showcase daily specials and promotions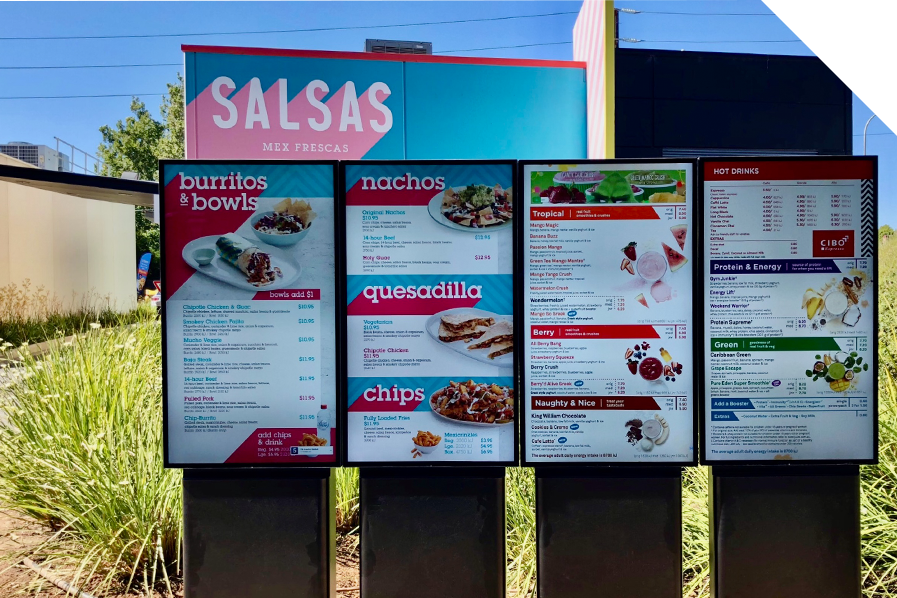 Easy software for central and local control
Gain central management of unlimited displays
Make instant updates
Decide what can be controlled from head office vs in-store
Schedule what plays when and where
Play popular media files: .jpg, .png, html, MP4 and more
We provide full support across the whole lifecycle, from planning, to project management, implementation and ongoing support
We take responsibility for the whole solution: no 'passing the buck'
Ongoing support so you're always covered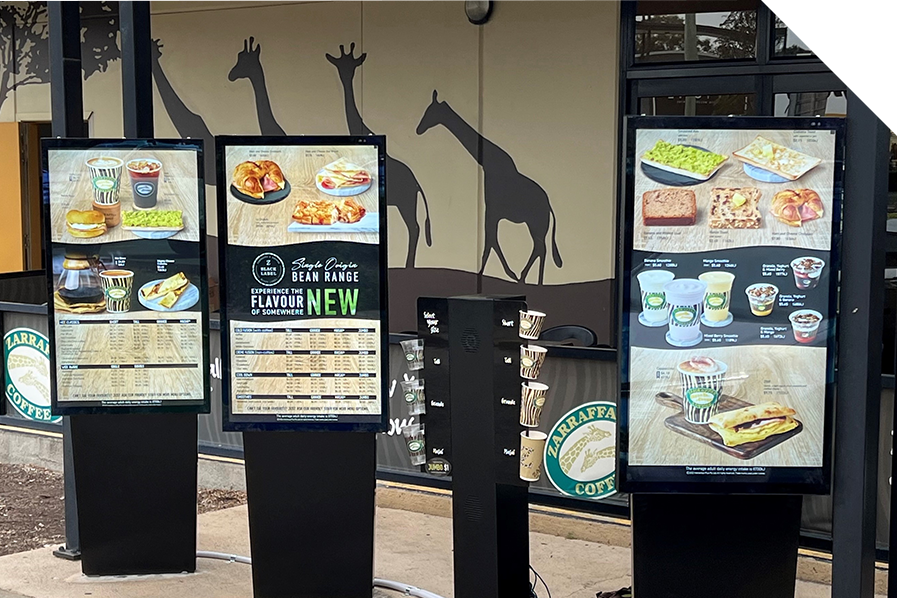 Full choice as software is technology-agnostic
Experts at outdoor hardware procurement
We ensure outdoor digital signage hardware is suitable for Australian and local conditions: able to withstand harsh sun, water and dust, with brightness and glare reduction
Nationwide network of skilled outdoor installers
End-to-end project management
Image Source: Zarraffa's Coffee and Five Faces
Why Zarraffa's Coffee is turning to drive thru
Read about our client Zarraffa's Coffee and why they are amped for growth in the drive-thru business model.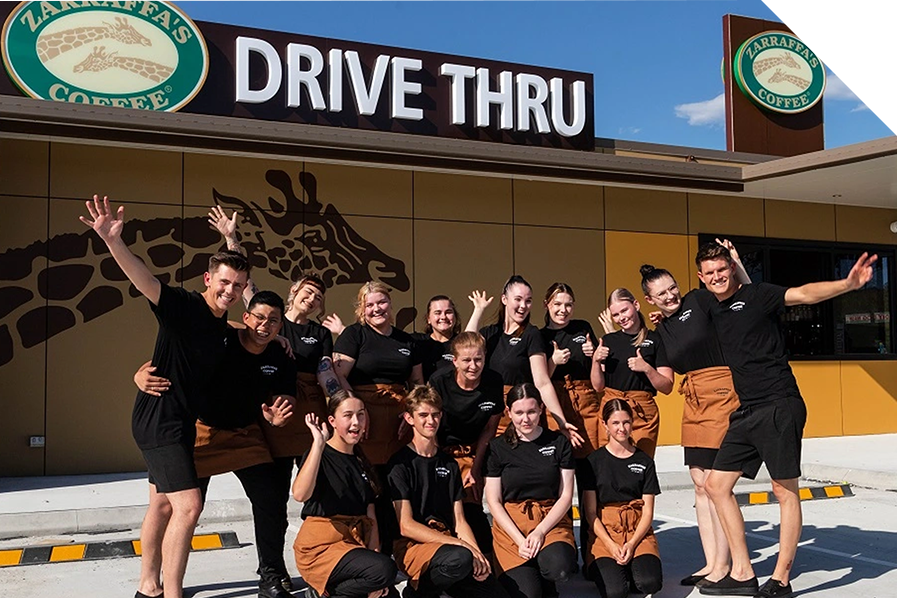 Transform the consumer experience with our modular solutions
Connect with our team today to transform your digital drive thru experience