Digital Wayfinding Solutions
Digital wayfinding is essential to making your facility accessible to all. From simple location maps that are sent with appointment reminders, to digital signage and directories, to full mobile navigation for indoor and outdoor spaces, we can help you enhance the consumer navigation experience.
End-to-end consumer engagement
and wayfinding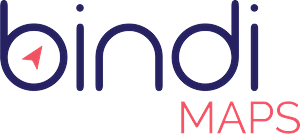 Five Faces' consumer engagement solutions integrate with BindiMaps' wayfinding app to ensure your facility is accessible to all. Additional digital touchpoints are available to enhance the BindiMaps navigation app such as Digital Signage and Directories.
Support accessibility with digital wayfinding and more
Digital wayfinding for every need
From simple to sophisticated, we provide choice and flexibility when it comes to digital wayfinding. Capabilities include:
Navigation information and maps sent with consumer communication such as appointment reminders
Indoor and outdoor navigation app (provided by BindiMaps)
Digital kiosks and Digital Signage with wayfinding information
Digital Directories to help consumers find their end destination
Room bookings, including signposting room usage through digital signage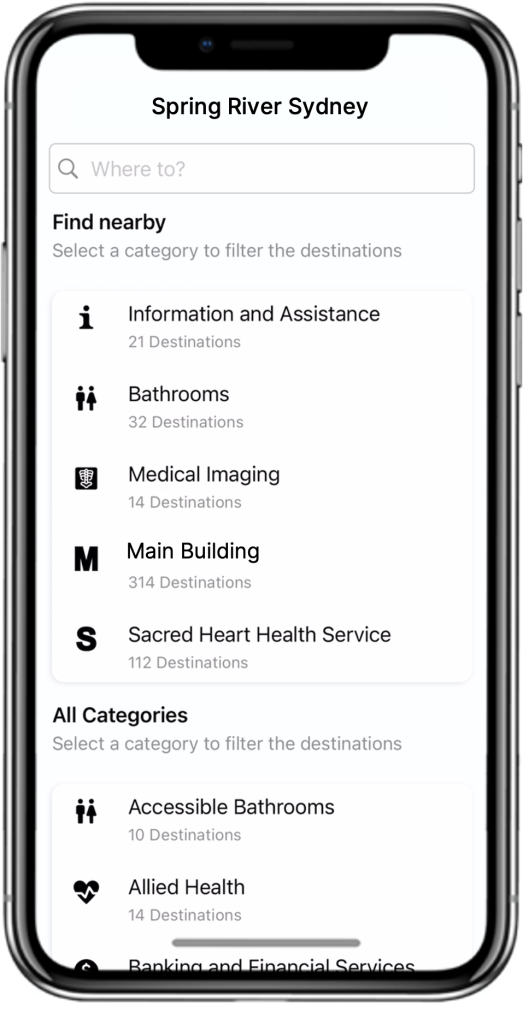 Provide indoor and outdoor navigation via an app
We partner with BindiMaps where you need a mobile app for digital wayfinding
Visitors choose from maps or audio
The app uses a simple, natural language audio system to describe where users are, what's around them, and the best way to get to their destination
Obstacles and hazards like trip hazards and low head clearance are also mapped and communicated to visitors
In-depth spatial analytics and heatmaps are provided
Create an end-to-end digital experience
Integrate navigation information easily into your calendar, booking systems, website or kiosks
This includes other Five Faces solutions, for example automatically including BindiMaps with appointment reminders
The smarter way to innovate
Our unique platform makes digital transformation strategic, scalable and sustainable. Create a central place to innovate and meet growing demands faster with automated, self-service workflows.
Transform the consumer experience with our modular solutions
Connect with out team today to learn how to support accessibility through digital wayfinding in your facility