Guide patients through their personal health journey with just-in-time communications. Healthcare providers can automate, personalise and translate patient communications via SMS and/or email for digital patient engagement touchpoints.
Keep patients informed throughout their personal health journey
Smart Comms typically forms a logical first step in digitising patient engagement, by providing quick wins with minimal effort. It doesn't require the complexity of a portal or app, yet delivers a solid foundation for digitalisation that can later be extended to digital forms or a portal.
A strong communication foundation
Automate patient communications to improve the experience and save time
Customise and schedule messages based on your unique needs and triggers in the patient journey
Use communication templates to ensure consistency
Add merge tags to insert dynamic content from your source systems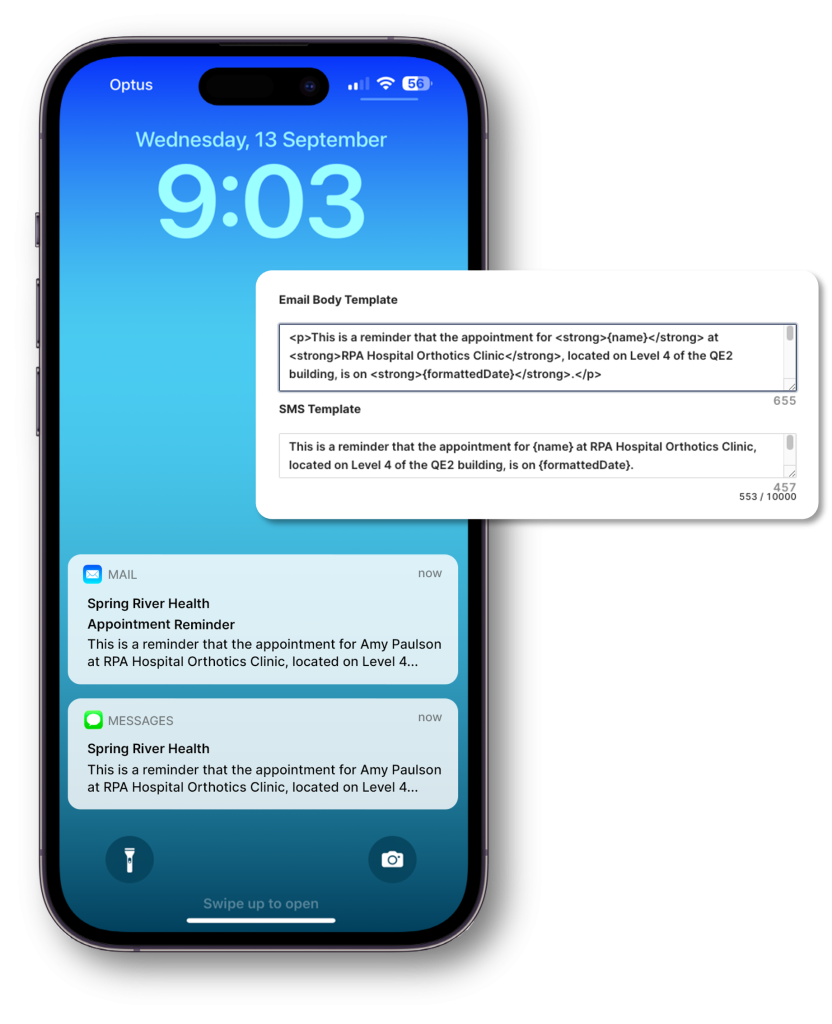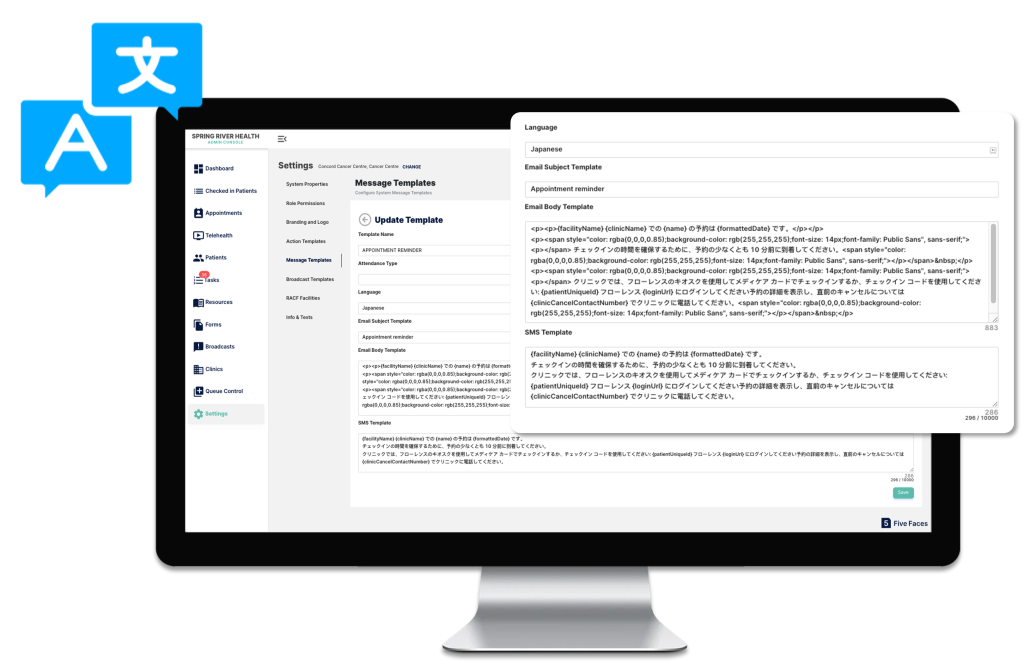 Support languages other than English
Cater to the diverse language needs of your patient cohort
Manage multi-lingual message content and ensure patients receive messages in their preferred language
Schedule messages based on automation rules and triggers
Examples include:

Appointment reminders 1 week and 1 day before appointment
Post-service survey 1 day after appointment
Loved-ones surgery updates

Gain full local control over rules – no development or vendor intervention needed
Supports multiple triggers for a single service, and messages minutes, hours, days or weeks before or after the service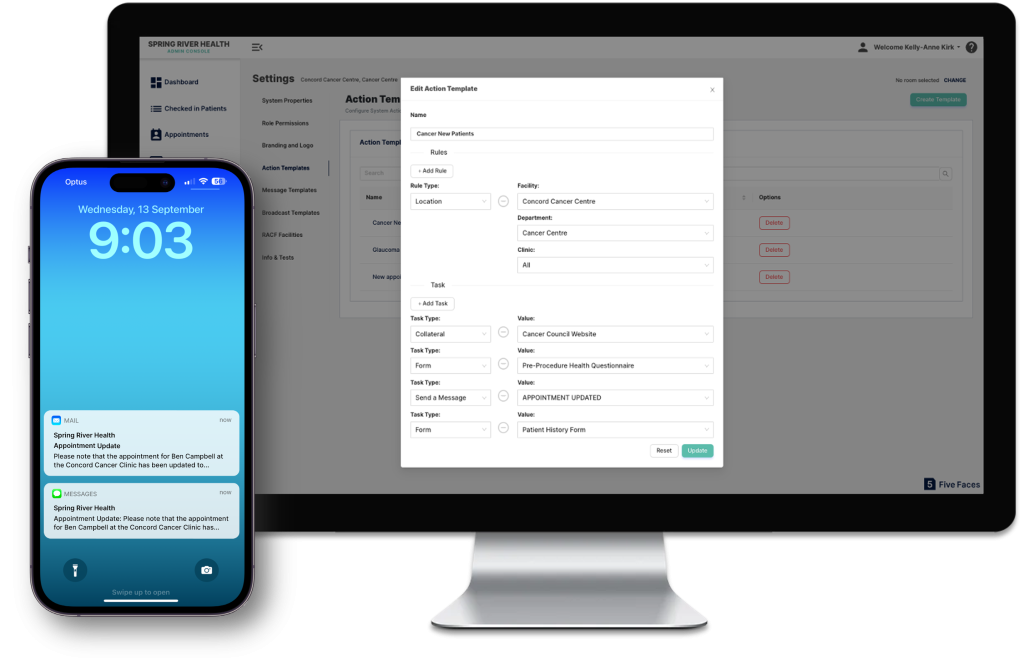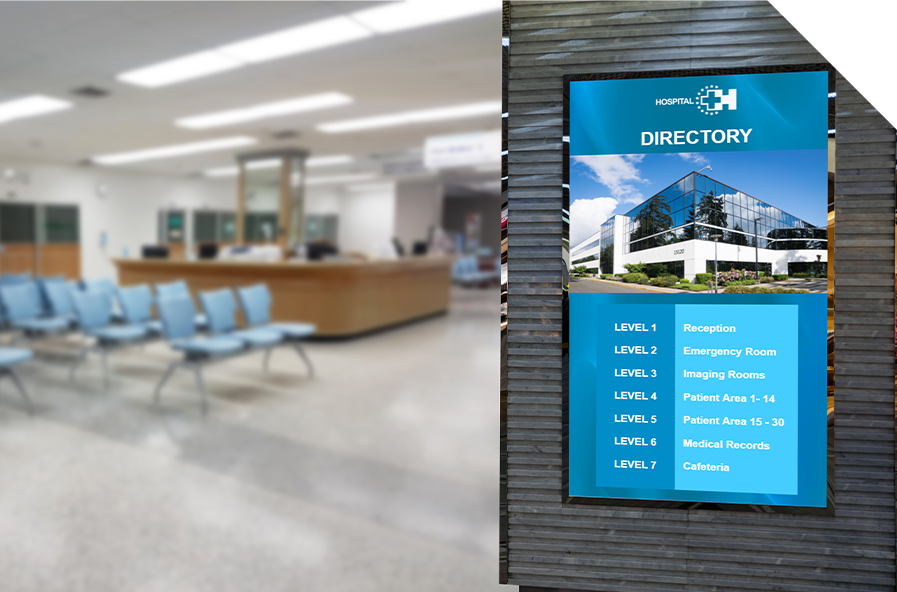 Use across departments, locations and use cases
This flexible solution can be used across any department, source system or integration type (such as an extract file or HL7)
Use cases include: outpatient appointment reminders, surgical services, post-discharge information, ad-hoc broadcast messages and more
Communicate ad-hoc information to large groups
Easily manage situations such as clinic cancellations or delays, or emergency evacuations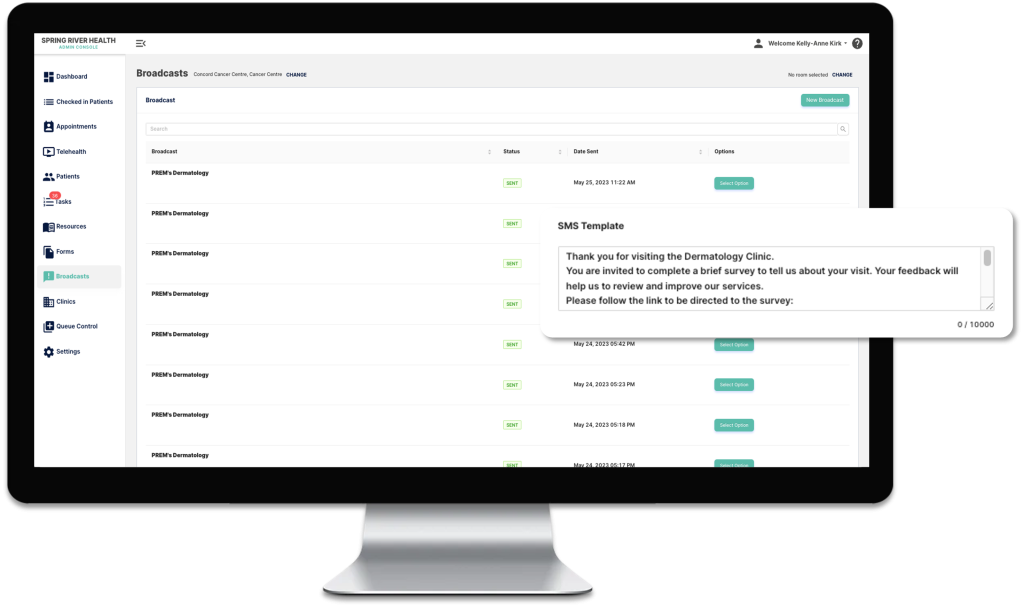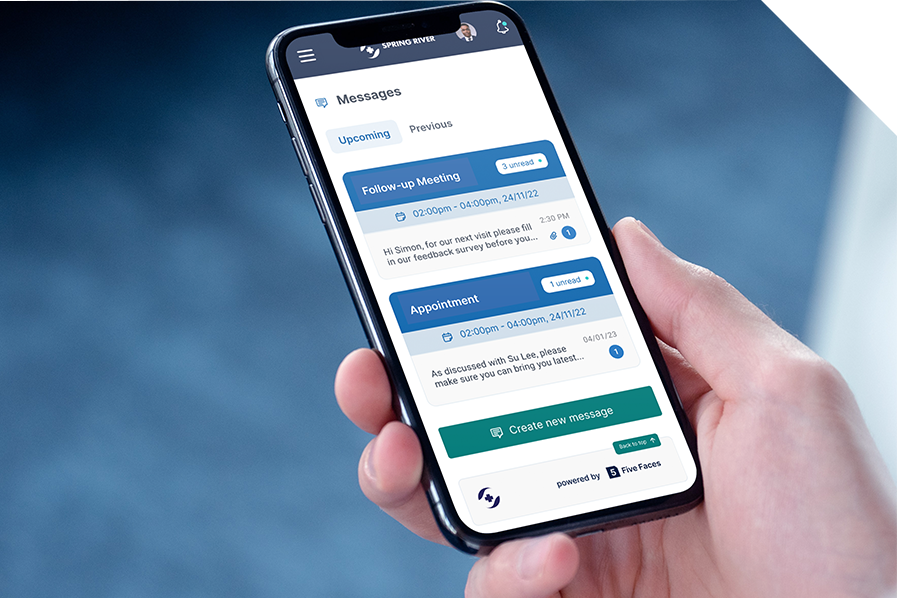 Smart Comms integrates seamlessly with other modules, allowing you to extend the solution later
Typical next steps would be digital forms that are sent with reminders, or advancing to a patient portal, while still supporting patients who don't opt-in for the patient portal
Transform the consumer experience with our modular solutions
Connect with our team to learn more about how you can start digitising your patient engagement with smart comms