Across the stores nationally, the customer journey is guided and enhanced by digital, from the point of entry, to seeing a consultant, and reconnecting for feedback. This not only makes for an engaging and efficient customer experience, but also elevates the brand and provides unprecedented visibility and analytics.
Replacing queues with choices
Five Faces ran a discovery process encompassing staff workshops and customer feedback to create the customer journey. Gone are the old-school queue line and bollards. The new storefronts are welcoming, modern and bright.
The customer is greeted with a digital kiosk, where they enter their name, and select either a specific consultant or next available. This puts customers in charge of their experience, as they may wish to see a consultant with a second language or where there is a pre-existing relationship. By entering a mobile number, they can opt in to provide feedback on their experience. 
Then, the customer can walk through the store, interact with reading material, or sit in the wait area. An immersive digital window displays beautiful scenery, which helps reduce perceived wait time.
All content is supplied through the Five Faces Platform, which means messages can be changed in an instant, and adjusted based on time of day or day of the week and even triggers such as weather. To keep children occupied, locked-down tablets provide "edutainment" options.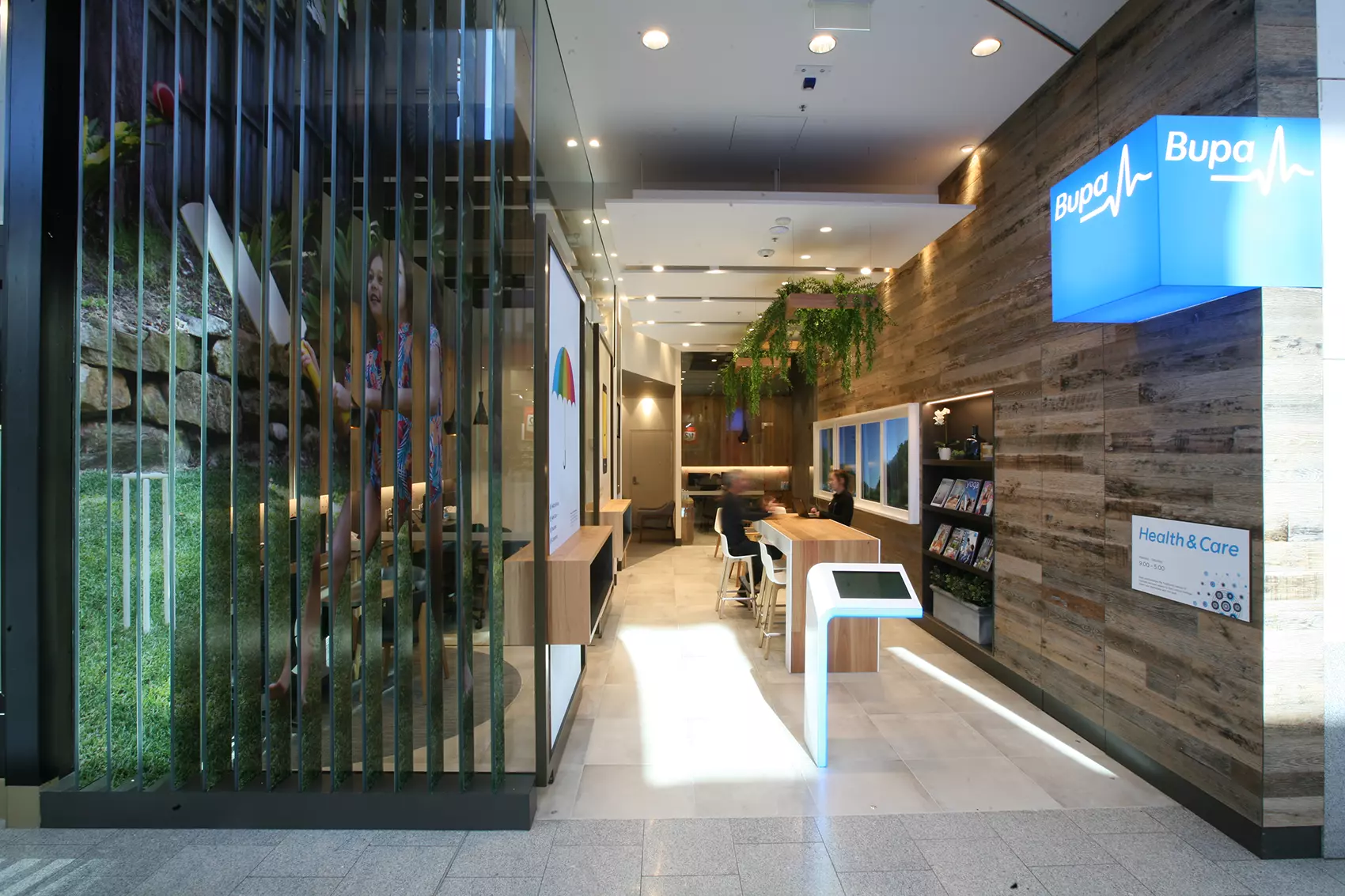 Efficiencies and elevated experiences
After trialling the approach in a single store, the solution was rolled out nationally. Bupa Health consultants use the Five Faces solution to manage traffic flow, and report on wait times, consulting metrics and feedback, all with head office visibility for continuous improvement. 
Joseph Newton, Head of Optimisation at Bupa Health Insurance said: "Five Faces provided expert guidance in enhancing Bupa's in-store customer experience with digital. I continue to be impressed by their responsiveness, collaboration and expertise in delivery."
Results include:
Informed and empowered customers
Increased efficiencies including a reduced staff burden
Reduced wait times and frustration
An elevated brand experience