At The University of Queensland's St Lucia campus, student services were centralised in 2021 under the Student Central banner to improve the experience. With a sprawling campus of 114 hectares, it made sense for administration, enrolments, student support, and counselling and advice to be housed in a central hub rather than requiring students to visit multiple locations. Digitising various aspects of Student Central's operations was the logical next step.
Streamlining queues to enhance student engagement
At the heart of Student Central is a focus on supporting students in study and life by putting their experience as a top priority. Student Central Coordinator Steele Briskey explains: "We've flipped our service model by always putting the student experience front and centre. Students are busy – our philosophy is to provide low-touch but genuine, efficient service."
Servicing more than 1,000 walk-in students per month, Steele describes Student Central as a 'fluid environment'. "We have multiple teams providing different services, so we need to manage the flow of traffic to these teams effectively."
The digital queue experience
Student Central turned to digital queue management technology to drive efficiencies and enhance the student experience. Steele believes that having strong process design, driven by the operational team, has been the key success factor to the solution. "You need real-world experience to map out the processes and workflows that are going to work most effectively for students and team members," he said. Steele took on this role, working closely with Five Faces as the technology vendor to customise the solution to these new workflows.
When a student arrives at Student Central, they are greeted by a staff member with the Five Faces queue management solution on an iPad. Steele explains: "We want that first touchpoint to include friendly, human interaction to answer any questions and guide students into the correct queue for the service they need. We focus on collecting the absolute minimum information at this point to keep the queue flowing efficiently." Alternatively, students can join the queue by phone while they're still on the bus to minimise their wait time, or enter the queue via a terminal on entry.
From there, the student is provided with text message updates on the status of their queue, and these messages are customised to each individual service. If there's a wait, they can go and have a coffee, knowing they'll receive a text update when it's nearly their turn. If more than one service is required, the first service can make notes in the queuing system and then skip the student to the front of the next queue to minimise their wait. "This makes the process much smoother than previously," Steele said. "Before we had this system, the student would have to start all over again in the queue, and we had no easy way for one service to brief the other."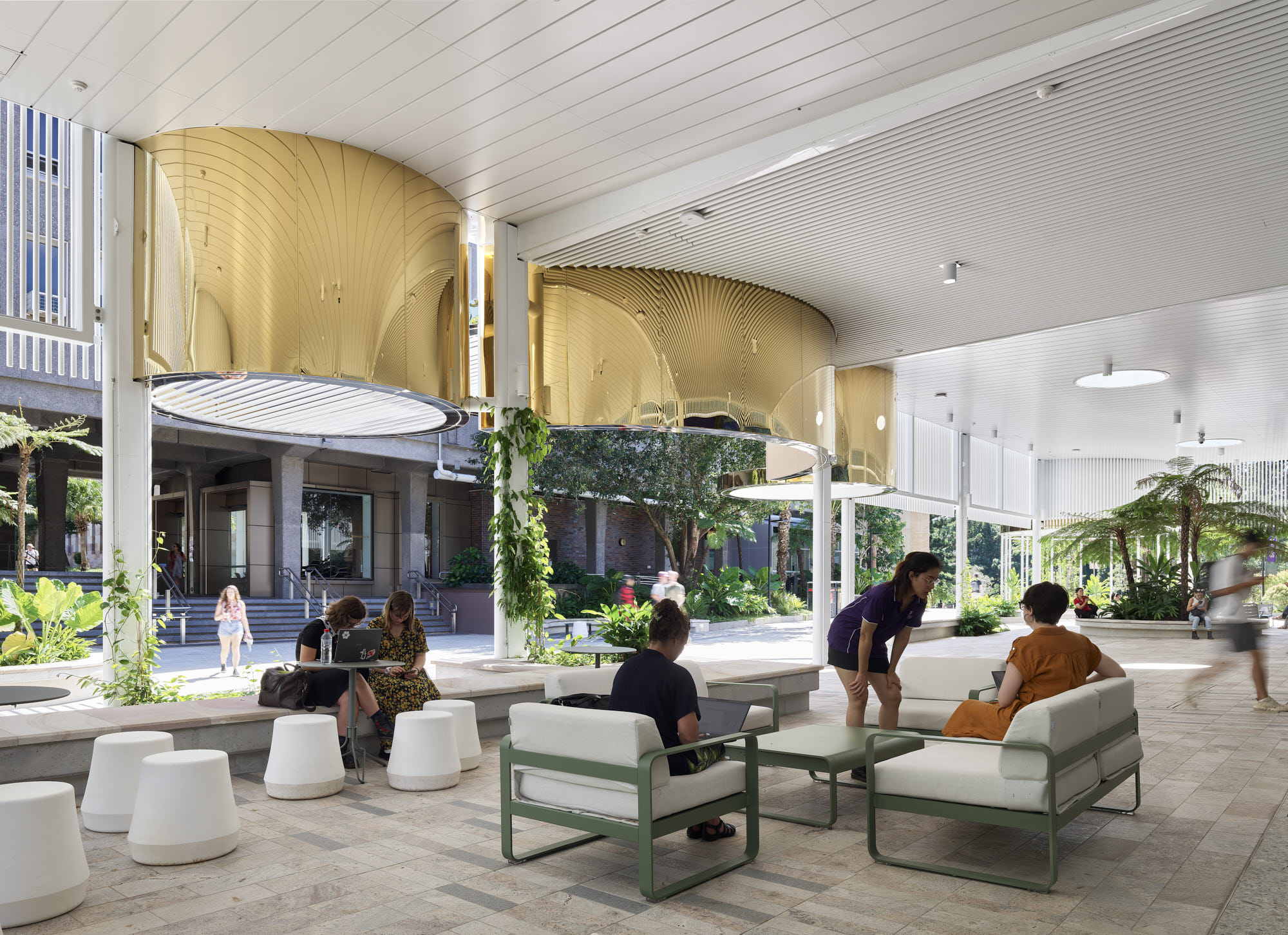 The queue management system has improved wait times significantly, to the tune of 30-40%. "The ease and efficiency of access to our services is the key benefit of digitising queue management," Steele said. "We also get strong data and reporting on our services, without intruding on the student experience. I'm proud that this system works well. We wanted a clean, simple solution that we could map to our workflows and deliver efficient service without feeling transactional."
The next step is to allow students from the Gatton campus to join a digital queue and receive a virtual service delivered from the St Lucia campus. "Digital delivery is now the norm," Steele said. "We want to spread our service model across the university, so there is one perceived platform, no matter where the student is located."